How To Leverage White Privilege
How to Leverage White Privilege is a six-part virtual learning experience for people that identify as white and/or white passing in leadership roles, caretakers, spiritual guides, yoga teachers, CEOS, and others to learn, connect, and reflect on how to utilize their white privilege to dismantle and transform inhumane systems and practices.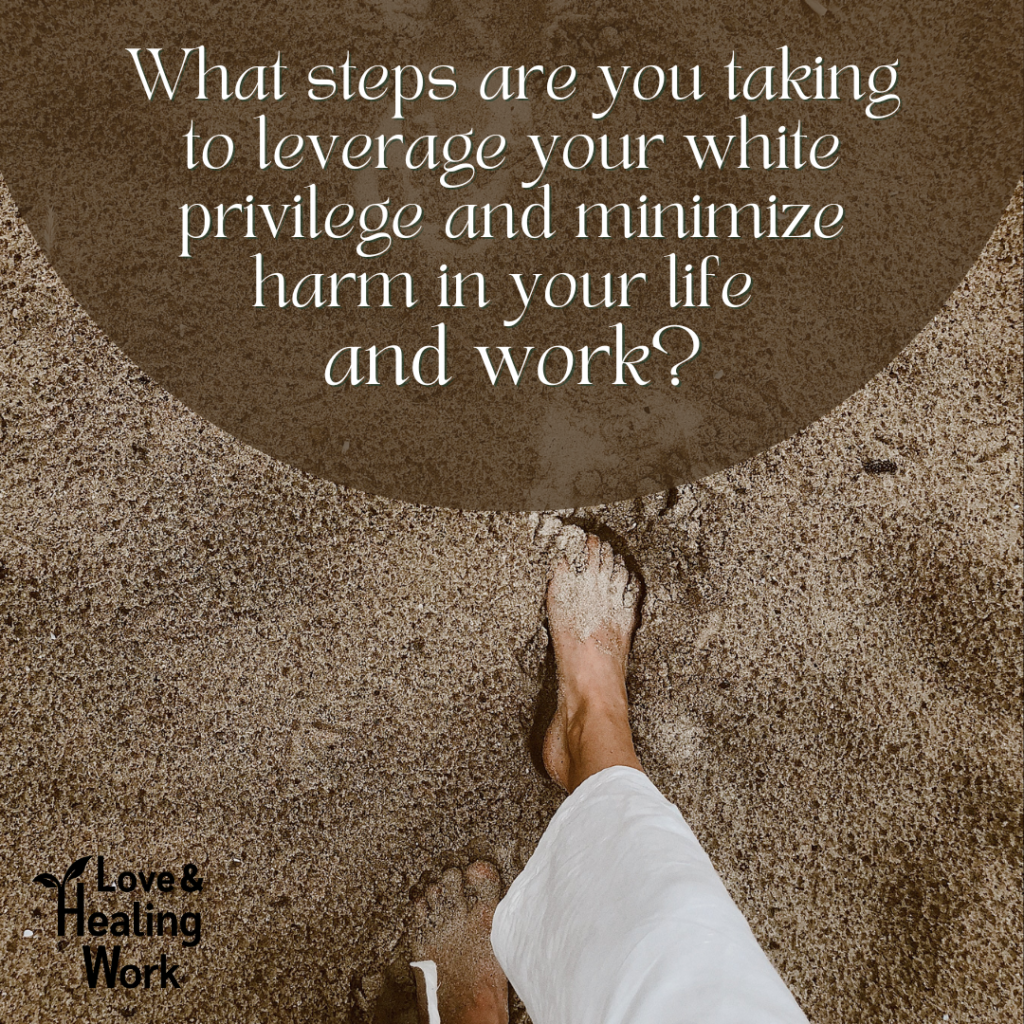 What is a conspirator of social equity?
A co-conspirator of social equity is committed, willing, and ready to recondition how they think, speak, and act regarding white privilege.  Co-conspirators of social equity are people afforded privilege by the artificial construct of whiteness who use said privilege to build an expansive, healing, and transformative  society.  A co-conspirator of social equity acts in conjunction with people of the global majority to create a culturally mindful, healing and human-centered world. 
HTLWP Objectives is to develop co-conspirators of social equity who:
Practice consensual and non-harmful engagement with themselves and others
Know how and when to consent to leveraging white privilege to aid in eradicating oppressive systems
Are equipped to have non-harmful conversations about race with people afforded white privilege as well as those not
This Learning Experience is for...​
PEOPLE THAT IDENTIFY AS WHITE AND/OR WHITE PRESENTING THAT RECOGNIZE THEY ARE AFFORDED WHITE PRIVILEGE
In our experience, you will learn to:
Notice how your body responds when discussing race

Regulate your nervous system utilizing movement to build resilience

Engage in consensual non-harmful relationship with yourself and others

Recognize and reflect on how whiteness manifests itself in our daily lives

Discuss race and white privilege without fear, guilt, and/or shame

Deepen your knowledge on the physical manifestations of whiteness

Develop the ability to hold space to discuss race-based trauma

Guide and be in spaces with people of the global majority without causing harm based on artificial constructs such as race

Deepen your personal and communal relationships
Session 1
Consensual Relationships
Consent: What it is and how does one consent? 

How does consent relate to white privilege?

Consensual intra- and inter-personal engagement
Session 2
Non-harmful Engagement
Harm vs. Discomfort

Recognizing harm caused by and within societal systems

How to engage non-harmfully around topics that cause discomfort
Session 3
Artificial Constructs
What are artificial constructs?

What constructs have we subscribed to (with or without consent)?

Whiteness as an artificial construct and how to recognize it in systems
Session 4
Consent & Artificial Constructs 
How do you engage with artificial constructs consensually and in a non harmful manner?

What does it look like to subscribe to artificial constructs to benefit people that self identify as women of the African Diaspora and people of the global majority?

How do you consent to artificial constructs without harming yourself or others?
Session 5
Consensually Utilizing Your Artificial Construct
Utilizing white privilege as a tool towards equity and liberation for those without systematic privilege caused by race

Leaning into white privilege in relationship with those not afforded white privilege
Session 6
Sharing the News
Learn non-harmful ways to discuss the impacts of white privilege and racism 

Talking to other people with white privilege about their white privilege takes effort, practice, reflection and practice
You will flow through a mindfully-curated experience of teachings created to foster deep relationships with self and others.
During every experience, you'll be guided through transformational prompts and invited to practice the tools provided in your personal and professional life.
As you practice key concepts and integrate transformational prompts into your life you will discover new understanding to bring to your life.
ADMISSIONS & PREREQUISITES
Participants should have a basic and general comprehension of the role of race and its impacts on how people are treated.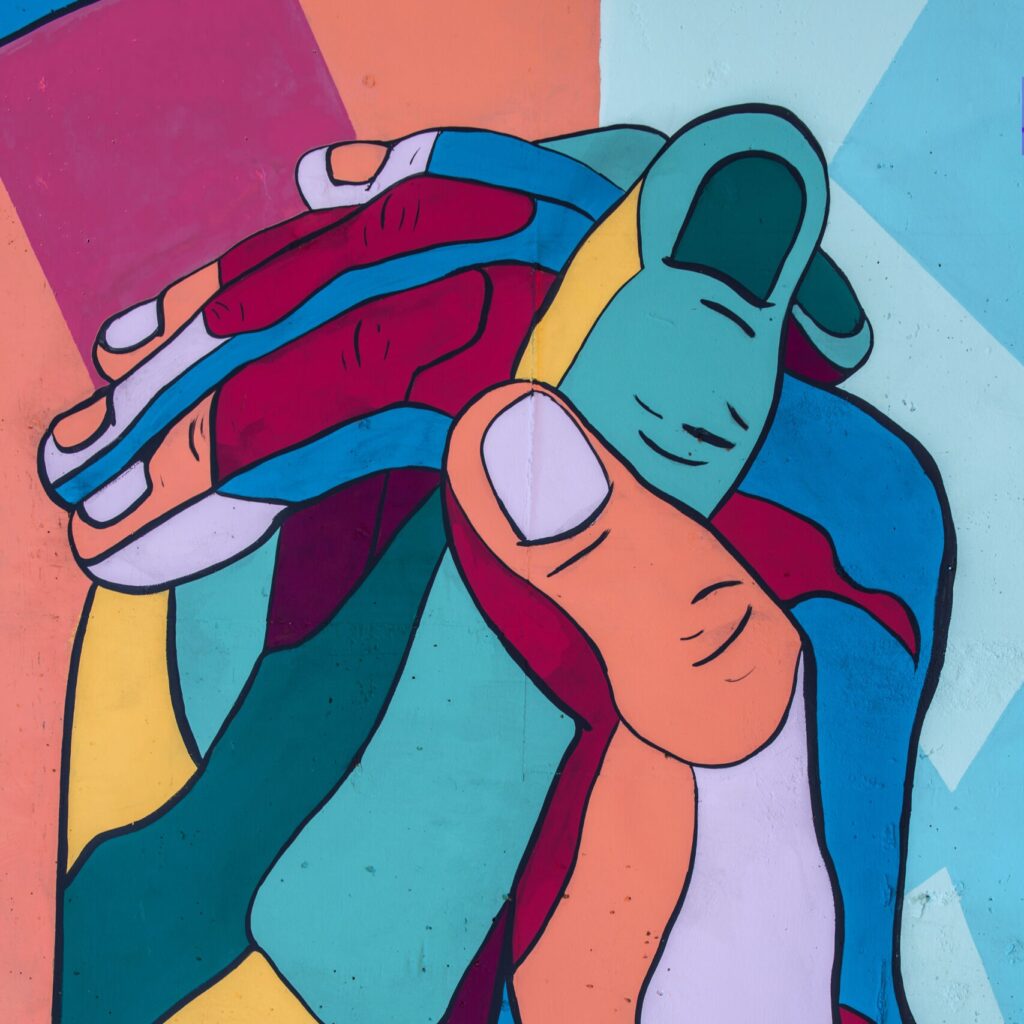 LOCATION & SCHEDULE
This is a virtual experience. 
Introduction to HTLWP occurs on Saturdays and Mondays dates and times below.
Noon EST – 2:00 pm EST
HTLWP is a cohort cultivated from our introduction sessions.
Intro Sessions
July
7/10 (Monday) & 7/18 (Tuesday)
Intro Sessions
August
8/7 (Monday) & 8/15 (Tuesday)
Intro Sessions
September
9/11 (Monday) & 9/19 (Tuesday)
Intro Sessions
October
10/16 (Monday) & 10/24 (Tuesday)