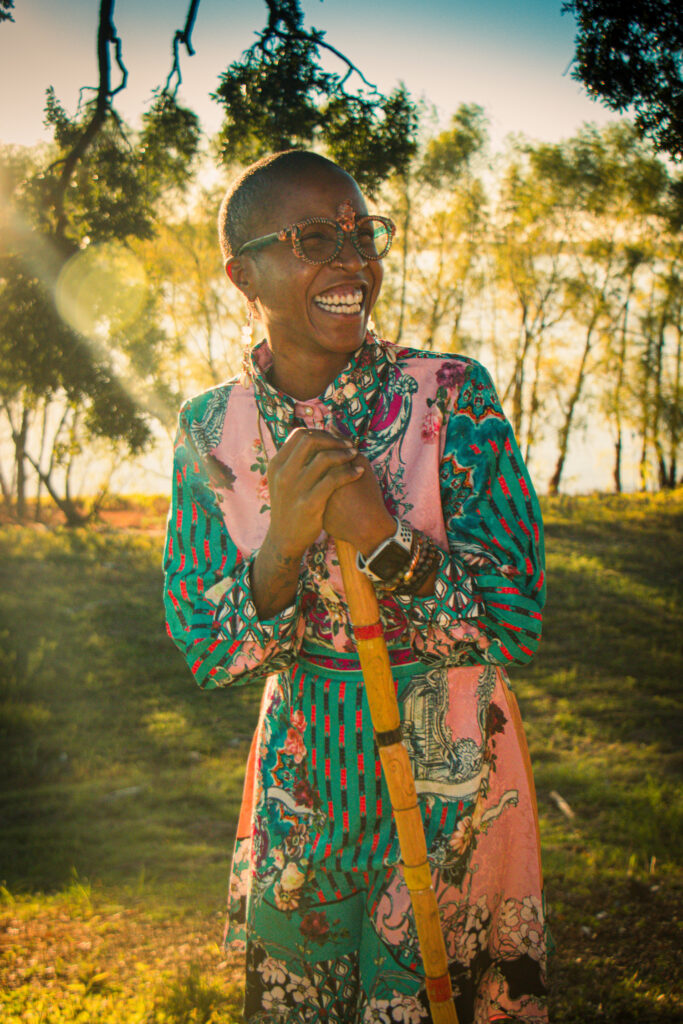 Fatima Mann, JD. TCYT, CYT
Fatima Mann is a visionary, mindful leader, consultant, and trainer, revered for her profound impact on transforming organizational cultures. With an unwavering commitment to fostering self-love and acceptance, Fatima's life's mission is a beacon of inspiration, guiding individuals and corporations towards holistic growth and social responsibility.
Rooted in her transformative journey with AmeriCorps Vista in 2013, Fatima's path was illuminated by a deep-seated desire to serve others. This pivotal experience ignited her dedication to uplift systematically oppressed communities, setting her on an unrelenting course as a cultivator of social equity.
As a co-founder of the Austin Justice Coalition (AJC), Fatima played an instrumental role in combating police brutality and shaping the Austin Police Department's body-worn camera policy. Her profound advocacy and leadership garnered prestigious recognitions, including the 2018 National Association of Social Workers Public Citizen of the Year Award and the 2018 Measure Austin Big Data & Community Policing Appreciation Award.
Having earned her Juris Doctorate from Southern University Law Center (SULC) in 2018, Fatima's journey seamlessly merged law, social justice, and healing. Her dynamic involvement in founding Counter Balance: ATX (CBATX), an Austin-based self-care and social justice organization, demonstrated her prowess as a strategic thinker and compassionate advocate. Her role as Executive and Policy Director of CBATX earned her the esteemed 2017 Austin Community College Equity Activist Award and contributed to the passage of the groundbreaking Sandra Bland Act.
A true trailblazer, Fatima's journey led to the inception of the Community Advocacy and Healing Project, uniting advocacy with a healing lens. Guided by her profound understanding of cultural needs, she founded the Community Restoration Project (CRP) during Hurricane Harvey, redefining disaster relief through a human-centered approach. Fatima's management of CRP facilitated the rescue of over 400 individuals, distribution of critical supplies, and innovative placement of families in hotels instead of shelters, affirming her commitment to dignity and care.
Fatima's legacy of leadership is underscored by her steadfast presence during numerous hurricane seasons, crafting culturally mindful and healing resources for affected communities. Her role in managing distribution facilities during the winter freeze in February 2021 and coordinating relief efforts during Hurricane Ida exemplify her resolute dedication to those in need.
Recognized as a beacon of change, Fatima's accolades include being nominated for Austin's 40 under 40, receiving the New Leaders Council Progressive Leadership Award, and being honored with the Louisiana State Bar Student Pro Bono Award.
As the co-birther and Chief Visionary of Love and Healing Work, Fatima continues to inspire transformative change through consulting, training, and healing practices. By seamlessly blending her legal acumen, yoga, trauma-conscious methodologies, and mindfulness practices, she empowers individuals and organizations to embark on a journey of self-discovery, compassion, and authentic leadership.
An engaging public speaker and facilitator, Fatima's teachings emanate wisdom and ignite profound introspection. Through her impactful learning experiences, she empowers others to embrace their authentic selves, catalyzing positive shifts in both personal and professional realms. Fatima Mann's indelible contributions as a mindful thought leader, consultant, and trainer epitomize the boundless potential of humanity's capacity for growth, compassion, and positive change.
Fatima Mann is a luminary in the realm of conscious leadership, consulting, and training, revered for her profound ability to catalyze transformative change within organizational cultures. With an unwavering dedication to nurturing self-love and acceptance, Fatima embodies an inspiring beacon of purpose, guiding both individuals and corporations towards holistic growth and social responsibility.